Ruben Olave Fontalava the Chilean and Hugo Pernel the frenchman, met at the Ecole Supérieure des Arts du Cirque in Brussels where they graduated from the class of 2021. Both are jugglers, their universe oscillates between poetry, dreaminess, burlesque and absurd. The goal: to tell stories of daily life, inspired by human situations common to everyone. A strong complicity as well as a fun and omnipresent gags animate them. Take the audience into a comfortable and uncomfortable space, while bordering on laughter and tears.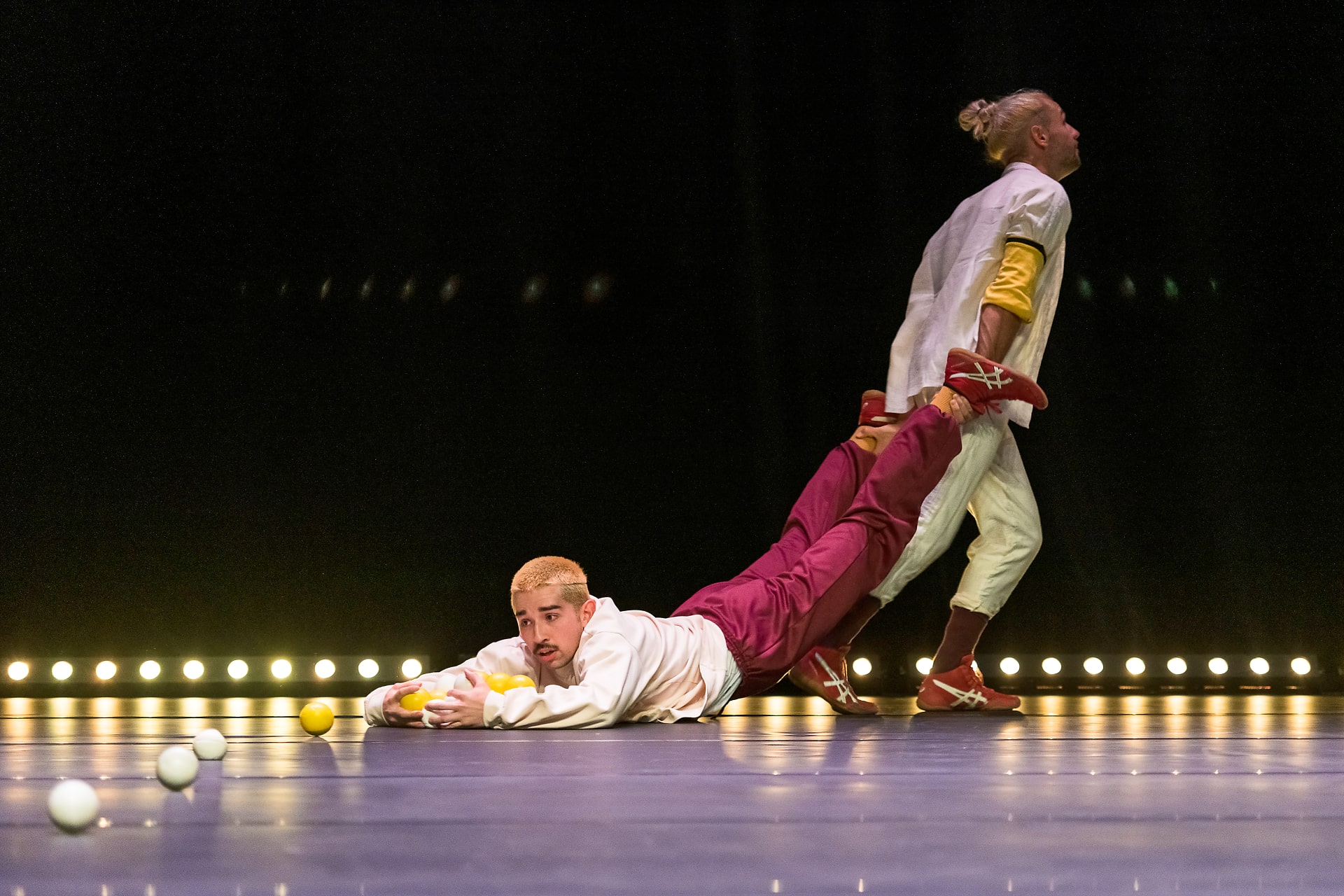 Project LA ROSA BLANCA
The first, La Rosa Blanca, is a 10-minute format, combining ball juggling, carrying, acrobatics. Accompanied by the guitar and voice of Jorge Cafrune, a waltz in pairs takes place in an electro party where both bodies explode with madness and energy. This act is adaptable to both outdoor and indoor showings.
Projet "TAL VEZ CONMIGO"
The second, "TAL VEZ CONMIGO", an exclusive 12 minute indoor circus piece. It questions human relations, in the broad sense of the word, and their limits. Sculpted like a movie script, the protagonists take us into a dreamlike world mixing absurd, comedy, tragedy, placing the spectator in an uncomfortable situation. The eyes are not always carriers of reality. Breathe deeply. Let yourself fall into the arms of darkness, into the heart of your most intense memories.